TransNational Payments Review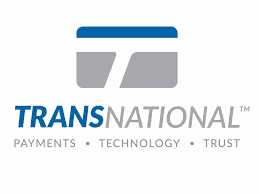 Headquartered in Rosemont, IL, TransNational is an industry leader in innovative payment solutions and merchant services. Founded in 1999 to be an ethical and full disclosure option in the merchant services industry, TransNational has enjoyed strong growth over the past decade. Maintaining an A+ rating with the Better Business Bureau, TransNational is a five-time BBB Torch Award nominee for Marketplace Ethics. They've also been honored four years with the Chicago Tribune's Top Workplace award. See Less
| | |
| --- | --- |
| Setup Fee | $0 |
| Monthly Fee | $10 |
| Swipe Rate | 1.00% - 4.99% |
| Keyed-in Rate | 1.00% - 4.99% |
| Early Termination Fee | Up To $500 |
| Contract Terms | 3 Years |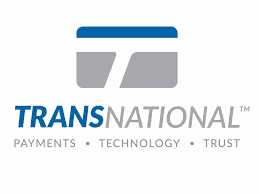 TransNational Payments Overview
Formerly known as "TransNational Bankcard," TransNational Payments is a merchant account provider that primarily serves small to mid-sized businesses in the United States. Founded in 1999, the company is a reseller of Global Payments.
TransNational Payments, LLC is a registered ISO/MSP of Wells Fargo Bank N.A., Walnut Creek, California and HSBC Bank USA, National Association of Buffalo, New York, with corporate offices located at 9550 W. Higgins Road, 8th Floor, Rosemont, Illinois 60018. John Pitzaferro is the founder and CEO of TransNational Payments.
TransNational Payments Industries Served
TransNational Payments Business Served
TransNational Payments Pros & Cons
TransNational Payments Products & Services
Our services include credit card processing, debit card processing, gift card and loyalty programs, POS solutions, mobile credit card processing, Full Service Payroll, POS systems and online credit card processing.
TransNational Payments Advertising & Sales
TransNational Payments appears to employ both inside and outside sales W-2 representatives to market its services, but a company representative has stated that TransNational does not employ independently contracted 1099 sales agents. We have located multiple TransNational Payments complaints describing nondisclosure of fees and terms by the company's sales reps, specifically regarding the company's termination fees. Merchants also report severe rate increases following initially offered "grace periods" and an in-person rate quote of 1.74% that is deceptively low. The TransNational website currently advertises interchange-plus pricing, which suggests that a tiered quote like 1.74% may no longer be possible through the company.
Although TransNational Payments does not engage in unethical advertising strategies in its official materials, there is certainly some cause for concern according to complaints about the company.
| | |
| --- | --- |
| Advertises Deceptive Rates | No |
| Discloses All Important Terms | No |
| Public Pricing Available | No |
TransNational Payments Pricing, Rates & Fees
According to various public complaints, the standard TransNational Payments contract is a three-year agreement through Global Payments with an early termination fee of $500 (in the first year) or $395 (after the first year), an annual fee of up to $95, and other associated fees. A typical Global Payments agreement also includes a monthly fee of $10, an annual maintenance fee of $299, and a non-cancellable equipment lease lasting 48 months.
A company representative has stated that TransNational exclusively offers interchange-plus pricing, but multiple merchant complaints mention a rate quote of 1.74%, which does not resemble a typical interchange-plus quote. It is also unclear at this time whether the company's annual fee covers the cost of PCI compliance or the company charges a separate PCI Compliance fee.
In addition to its storefront payment processing services, TransNational Payments also dedicates a portion of its website that advertises its virtual terminal and payment gateway. However, pricing for these services is not disclosed. Additional rates and fees, including gateway fees, technical support fees, batch fees, and additional transaction rates typically apply to these e-commerce services.
| | |
| --- | --- |
| Pricing Model | Interchange Plus |
| Swiped Rate | 1.00% - 4.99% |
| Keyed-in Rate | 1.00% - 4.99% |
| Mobile Payment Rate | |
| Virtual Terminal Rate | 1.00% - 4.99% |
| Monthly Fee | $10 |
| Payment Gateway Fee | Undisclosed |
| Batch Fee | Undisclosed |
| Early Termination Fee | Up To $500 |
| PCI Compliance Fee | Undisclosed |
| Equipment Lease Terms | 48 Month (locked) |
| Address Verification Service (AVS) | |
| Application Fee | |
| Account Setup Fee | $0 |
| Gateway Setup Fee | Undisclosed |
| Annual Fee | Up To $95; $299 for Maintenance Fee |
| Monthly Minimum | Undisclosed |
| Statement Fee | |
TransNational Payments Contract & Terms
TransNational Payments appears to offer a three-year contract with an early termination fee of up to $500.
TransNational Payments Setup & Support
TransNational Payments offers a dedicated support phone number and email address on its website.
TransNational Payments Complaints, Ratings & Reviews
TransNational Payments (as TransNational Bankcard, L.L.C.) have been accredited with the Better Business Bureau since April 2005 and is currently showing a grade of "A+" with 19 complaints in the last 36 months. 7 of these complaints were related to the product or service, 11 had to do with Billing/Collections and 1 related to Guarantee/Warranty. TransNational Bankcard, L.L.C. resolved 5 complaints to the satisfaction of the merchant, while the remaining 14 either were resolved to the dissatisfaction of the merchant or did not receive a final response from the merchant.
| | |
| --- | --- |
| BBB | A+(19 complaints) |
| Google | N/A |
| Facebook | No Reviews yet |
| Yelp | 2 Stars / 48 Reviews |
| | |
| --- | --- |
| Total Online Reviews | 170+ |
| Total Online Complaints | 30+ |
| Lawsuits | None |
If you are a TransNational Payments representative provider please contact us to add any information we missed.