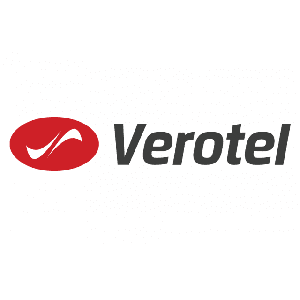 Verotel has not disclosed the firm's acquiring bank on its website. The company, founded in 1998, is currently led by CEO, Joost Zuurbie and headquartered in Amsterdam, Netherlands, after relocating from San Francisco 3 years ago.
The company has an easy-to-understand pricing structure, albeit an expensive one. Verotel charges relatively higher rates than other merchant account providers, which is understandable considering that it deals primarily with offshore and high-risk merchant clients.
| | |
| --- | --- |
| Setup Fee | $0 |
| Monthly Fee | $0 |
| Swipe Rate | 15.5% |
| Keyed-in Rate | 15.5% |
| Early Termination Fee | $0 |
| Contract Terms | No Contract Required, Month-to-month |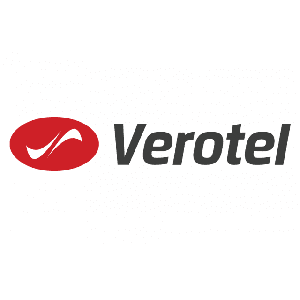 Verotel was originally founded in 1998 and is currently headquartered in Amsterdam, Netherlands. The company primarily serves high-risk businesses that are subscription-based or in the adult content industry.
The firm has a relatively low number of complaints with most of those complaints being about the company's policy to maintain a cash reserve of 10% of a six-month rolling transaction average.
Since the company's relocation to Amsterdam, Verotel does not have a credit profile or rating with the Better Business Bureau (BBB).
Verotel has built considerable expertise in cross-border payments processing for a niche market that very few merchant processors wish to serve. The company offers a multitude of services to the merchants, such as subscription management tools, multi-lingual order pages for e-commerce and digital goods businesses, and a token-based prepayment system for customers.
Verotel Industries Served
Verotel Products & Services
Payment Processing
Verotel is mainly a payment processor for cross-border high-risk industries, such as the adult content industry. Through its sister site called GayCharge, Verotel offers merchants a credit card processor that allows their customers to protect their sexual identity.
Tertiary Services
Verotel Flexpay – Used to set up merchants with a token-based system to offer customers a pre-paid credit option

Customizable Order pages to integrate into merchant's website

User management tool for subscription businesses

Billing and reporting API tool for integration into merchant systems
OpenAffiliate – An affiliate marketing platform managed by Verotel for customers to build their business globally.
Supported Payment Types
Debit and Credit Cards

US Check and European Direct Debit
Visa, Mastercard, Discover, Diners Club, and JCB
Verotel Advertising & Sales
We did not find any complaints of Verotel employing aggressive sales tactics. Nor have there been any reviews of them misleading merchants about their terms and conditions. Based on the research of various online forums, Verotel is one of the top choices as a payment process for streaming content and subscription-based businesses.
Verotel markets its services through channel partnerships and several of the company's websites, including GayCharge.
| | |
| --- | --- |
| Advertises Deceptive Rates | No |
| Discloses All Important Terms | No |
| Public Pricing Available | Yes |
Verotel Pricing, Rates & Fees
Verotel offers two pricing plans for customers; Basic and Premium. Merchant processors usually charge PCI compliance fees; however, Verotel includes that fee in its annual rates. Also, e-commerce and online businesses are likely to incur Gateway and Terminal charges, but we couldn't find any disclosures about those fees on the company's website or online discussions.
Given Verotel's clients' high-risk nature, it is an industry-standard that merchant processors set up a reserve fund to address future chargebacks. Both of Verotel's plans stipulate a 10% six-month rolling reserve to mitigate those risks.
Verotel Basic
Rate: 15.5% (Additional 1.5% for recurring subscription processing)

Annual Fee: €500, can be waived if transaction volume is €100/week or more.
Verotel Premium 
For merchants with an established history of payment processing with transaction volumes greater than €100/week.

Rate: 13% – 14% (Additional 1.5% for recurring subscription processing)
Annual Fee: None, but if transaction volume is less than €1,000/week, a €25/ fee is levied.
| | |
| --- | --- |
| Pricing Model | Flat Rate |
| Swiped Rate | 15.5% |
| Keyed-in Rate | 15.5% |
| Mobile Payment Rate | |
| Virtual Terminal Rate | N/A |
| Monthly Fee | $0 |
| Payment Gateway Fee | N/A |
| Batch Fee | $0 |
| Early Termination Fee | $0 |
| PCI Compliance Fee | $0 |
| Equipment Lease Terms | $0 |
| Address Verification Service (AVS) | |
| Application Fee | |
| Account Setup Fee | $0 |
| Gateway Setup Fee | |
| Annual Fee | €500 |
| Monthly Minimum | $0 |
| Statement Fee | |
The company's processing rates are relatively high but this can be expected as Verotel serves predominantly high-risk businesses that few acquiring banks would be willing to serve. The company's terms are simple and straightforward as there is no stipulated contract length and no early termination fee.
Verotel's website has a dedicated phone number and email address for Support inquiries but the company does not offer live chat support.
The company lists multiple numbers for their Support teams, which are located in the Netherlands, US, and EU.
Verotel Complaints, Ratings & Reviews
Verotel is not accredited with the Better Business Bureau (BBB), nor does it have a rating or a profile on the bureau's website since the company is no longer a US-based entity.
There are currently no outstanding lawsuits or federal complaints against Verotel.
| | |
| --- | --- |
| BBB | None |
| Google | N/A |
| Facebook | No Reviews Yet |
| Yelp | N/A |
| | |
| --- | --- |
| Total Online Reviews | 20+ |
| Total Online Complaints | 10+ |
| Lawsuits | None |
If you are a Verotel representative provider please contact us to add any information we missed.