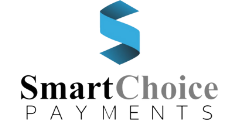 Best for
Merchants who want a do-it-all payments solution and are okay with long-term contracts
Specializes in
Merchant accounts, gateways & shopping carts, POS software, mobile processing, loyalty & gift card programs, terminal leases
Pricing Summary
Setup Fee: $0
Monthly Fee: Undisclosed
Swipe Rate: 1.00% - 4.99%
Keyed-in Rate: 1.00% - 4.99%
Early Termination Fee : Up to $900

Visit

Smart Choice Payments
Smart Choice Payments was a merchant services provider that was rolled into the Velocity Merchant Services (VMS) brand in 2019. Velocity is a DBA of Smart Choice Payments, Wholesale Merchant Processing, and First Choice Payments. It services standard-risk merchants with a wide variety of payment solutions, including POS software, merchant accounts, virtual terminals, and payment gateways.
Smart Choice Payments

Overview

Velocity Merchant Services is based out of Portland, Oregon, and led by Todd McCartney. The company services standard-risk merchants who operate in industries like:



Clothing & Apparel


General store


Electronics


Gas station


Restaurants


Online service providers



As part of Velocity, Smart Choice Payments utilizes a flat-rate pricing model. But it doesn't publish its rates online, so it's assumed they vary from merchant to merchant. 

The company is a bit of a mixed bag when it comes to reviews. Some merchants complain about Velocity's deceptive sales reps and altered contracts. But there's also a fair amount of positive reviews available online. However, the total number of reviews for the company seems abnormally high, which could be evidence of gaming the system.
Quick Facts

Head Quarters
Beaverton, OR
Merchant Provider Risk Tolerance
What We Like

What We Don't Like

Industries Served
Clothing & Apparel
Convenience Store
Electronics
Gas Station
Hosting
Moving Companies
Personal Service
Restaurant / Bar
SAAS
SEO & SEM Services
Thrift Store
Web Design Services
Business Types Served
Ecommerce
High Volume
Information
Low Risk
Mobile
Mom & Pop
MOTO
Online
Retail / Card Present
Small Business
Wholesale
Smart Choice Payments

Products & Services

Online and Mobile Payment Processing

Velocity provides everything that a merchant needs to accept payment for products online and via mobile phones. The company offers merchant accounts, gateways and shopping carts, and a mobile processing solution called Clover Go. 

Velocity also has a website development service, which promises to supply merchants with technology that will improve their online payment services.

POS Software

Merchants can also get POS software through VMS. The company uses a Clover POS system, which has a pretty solid reputation. But merchants should be careful about leasing a terminal through Velocity. The company has had several reviews that indicate it could use predatory practices with hardware leases.

Loyalty & Gift Card Programs

Velocity can also help you set up a loyalty or gift card program. The company's offerings include the ability to sell and accept gift cards, as well as the ability to issue store credit. The Clover POS app also has some marketplace loyalty programs integrated into it that could be useful.
Smart Choice Payments

Payment Processing
Check Services
Credit Card Processing
Debit Card Processing
Gift & Loyalty Program
Online Payments
Payment Gateway
POS Equipment
Virtual Terminal
Smart Choice Payments

Billing & Invoicing
Mobile Payments
Online Payments
Payment Processing