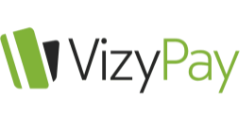 Best for
VizyPay is best for small to mid-sized online and in-store standard risk businesses in the retail, restaurants, and e-commerce industries.
Specializes in
Vizypay specializes in processing credit and debit card and mobile payment processing for standard risk businesses in retail, hospitality, eCommerce, mobile merchants, etc. The company offers mobile payment through SwipeSimple and Internet Gateways solutions for e-commerce through Authorize.net and Payeezy. Vizypay also offers EMV-compatible mobile and traditional POS equipment.
Pricing Summary
Setup Fee: $0
Monthly Fee: $15
Swipe Rate: IC + 0.35% + $0.10
Keyed-in Rate: IC + 0.45% + $0.15
Early Termination Fee : $0

Visit

VizyPay
Vizypay is an ISO/MSP of Wells Fargo, N.A. in Walnut Creek, CA. The company resells payment processing services of First Data.

Founded in 2017, the company is currently led by its Managing Partner, Austin Macnab. Vizypay is headquartered in West Des Moines, Iowa.

The company has an interchange-plus pricing structure. Vizypay has omnichannel support, has had zero complaints in the last three years on the Better Business Bureau's (BBB) website, and doesn't have an early termination fee.
VizyPay has established itself as a customer-focused business partner in just three years since its founding. Since its 2017 inception, the West Des Moines, Iowa-based company has had zero complaints on BBB's website and none in any online forum we researched.

VizyPay has a dedicated Support page that first organizes merchant inquiries into general versus technical and then splits them up based on services, i.e., banking, POS, or gateway. Then a further split still by vendors, such as questions broken out by Authorize.net and Payeezy for Gateway services. The company intuitively and proactively solves clients' inquiries online, and if that does not address their needs, merchants can call, email, or chat with their support staff.

With Vizypay, merchants can set up numerous payment channels; the obvious debit and credit card processing, traditional and mobile POS terminals, and payment gateway and virtual terminal services. The company also offers merchants loans to address working capital and liquidity needs and lets businesses easily sync Vizypay's services into their existing workflows and systems.
Quick Facts

Head Quarters
West Des Moines, Iowa
CEO
Austin Mac - Managing Partner
Merchant Provider Risk Tolerance
What We Like

What We Don't Like

Industries Served
Clothing & Apparel
Convenience Store
Electronics
Gas Station
Moving Companies
Personal Service
SAAS
SEO & SEM Services
Thrift Store
Web Design Services
Business Types Served
Ecommerce
High Volume
Information
Low Risk
MOTO
Online
Retail / Card Present
Small Business
Wholesale
VizyPay

Pricing, Rates & Fees

Vizypay is a reseller of First Data for its payment processing services. The company uses an interchange-plus pricing model, and its rates are;

Swiped Rate - Interchange + 0.35% + $0.10

Keyed-In Rate - Interchange + 0.45% + $0.15

E-commerce transactions - Interchange + 0.45% + $0.15

Monthly Fee - $15/month

Account Closure Fee - $50

PCI Non-Compliance Fee - $19.95/month

Early Termination fees - none

Finally, e-commerce and online/mobile businesses are likely to incur Gateway and Terminal charges, batch fees, and technical support fees; however, we could not locate these charges of Vizypay for these services.
Pricing at a Glance
Pricing Model
Interchange Plus
Swiped Rate
IC + 0.35% + $0.10
Keyed-in Rate

IC + 0.45% + $0.15
Virtual Terminal Rate
IC + 0.45% + $0.15
Payment Gateway Fee
$10-$15/month + $0.05/transaction
PCI Compliance Fee
$19.95 Per Month
Equipment Lease Terms
None
Address Verification Service (AVS)
Vizypay offers interchange-plus for payment processing with no early termination fees upon cancelation of services.

Contract length – Standard agreement through First Data is usually three years. However, the company mentions a month-to-month option on its website, so merchants should carefully review their contract's language.

Vizypay's standard agreement includes a lease for Clover POS equipment fulfilled by First Data Global Leasing, usually lasting 60 months. The company has promotional material that states they don't lease equipment, so merchants should be vigilant that such offers are explicitly built into the contract language.
Contract Length
Month-to-month