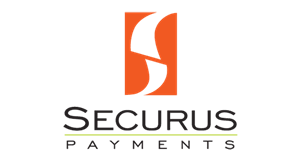 Securus Payments is now called GoChyp. It's a provider of merchant accounts, POS systems, and eCommerce solutions. Merchants can use GoChyp to lease terminals and process a variety of payment types.
| | |
| --- | --- |
| Setup Fee | $0 |
| Monthly Fee | Undisclosed |
| Swipe Rate | 1.00% - 4.99% |
| Keyed-in Rate | 1.00% - 4.99% |
| Early Termination Fee | $350+ |
| Contract Terms | 3 Years |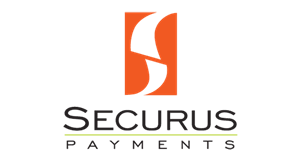 Securus Payments Overview
Securus Payments was a merchant account provider that was an ISO of First Data. However, Securus was sold to Chyp in 2019. Now, its products and services are sold under the name of GoChyp. 
This company offers several merchant solutions, including POS systems and merchant accounts. However, most of what GoChyp offers comes from a third-party provider. The company uses First Data for its payment processing and POS systems from various other providers.
There isn't much information about GoChyp's rates available online. We know that the company offers merchants the option to choose between monthly plans and a four-year contract.
GoChyp has very few negative online reviews at this time. But the company did receive loads of poor feedback when it was named Securus Payments. Many of these negative reviews talked about deceptive sales practices and the non-disclosure of key contractual terms.
Securus Payments Industries Served
Securus Payments Business Served
Securus Payments Pros & Cons
Securus Payments Products & Services
Merchant Accounts
GoChyp is a retail ISO for eVance. Therefore, all of the company's merchant account and processing solutions are done through eVance. However, eVance uses First Data's platform for payment processing and merchant account services. So if you use GoChyp for your merchant account, you're getting precisely the same product you would get from First Data but with a few stops in-between.
POS Systems
GoChyp offers merchants leases for POS hardware. They have several popular options available, including:
NCR Silver

POS Lavu

Clover

Lightspeed
If you don't want your hardware to be involved, you can also lease a basic terminal through GoChyp. The company will integrate basic terminals into your existing POS system, which is a nice service.
eCommerce Solutions
GoChyp specializes in POS solutions. But the company also has some eCommerce services available for merchants to use. It offers industry standards like payment gateways and virtual terminals. But many of these services are actually from third parties. So it's not as though GoChyp has any special proprietary eCommerce solutions that stand out from what the rest of the market has to offer.
Securus Payments Advertising & Sales
GoChyp isn't outright deceptive with its advertising practices, but it comes close to that. The company advertises misleading services such as "free processing". But deals like these are almost never actually free unless a merchant also signs up for some sort of contract or subscription plan.
The company's sales processes have improved since it dropped the Securus name. GoChyp does most of its sales through an in-house team. And these agents are more upfront about contractual terms than they were in the past.
| | |
| --- | --- |
| Advertises Deceptive Rates | Yes |
| Discloses All Important Terms | No |
| Public Pricing Available | No |
Securus Payments Pricing, Rates & Fees
Unfortunately, GoChyp makes virtually no pricing information available on its website. The only way to really know what the company will charge you is to contact it directly. However, we do know that GoChyp offers both tiered and interchange-plus pricing options.
We also know that GoChyp charges a few different fees to its merchants. The company charges a statement fee that averages out to $2.50. The company also sometimes charges a monthly minimum account fee, a PCI fee, and a gateway fee. But the specific fees that you encounter will vary based on the third-party company that's providing your service through GoChyp.
| | |
| --- | --- |
| Pricing Model | |
| Swiped Rate | 1.00% - 4.99% |
| Keyed-in Rate | 1.00% - 4.99% |
| Mobile Payment Rate | Undisclosed |
| Virtual Terminal Rate | 1.00% - 4.99% |
| Monthly Fee | Undisclosed |
| Payment Gateway Fee | |
| Batch Fee | Undisclosed |
| Early Termination Fee | $350+ |
| PCI Compliance Fee | $80 Per Month |
| Equipment Lease Terms | 48 Months (locked) |
| Address Verification Service (AVS) | |
| Application Fee | None |
| Account Setup Fee | $0 |
| Gateway Setup Fee | |
| Annual Fee | |
| Monthly Minimum | Undisclosed |
| Statement Fee | |
Securus Payments Contract & Terms
GoChyp gives merchants the choice of using either a month-to-month plan or a 4-year contract. Generally, your rates will be much higher if you decide to use the monthly plan. GoChyp doesn't renew its contracts automatically but it does use early termination fees on clients who wish to exit their contracts early.
Securus Payments Setup & Support
GoChyp's customer support options are pretty solid. The company has domestic phone support available during normal business hours. But all GoChyp customers also get access to 24/7 live U.S.-based tech support. This can be very helpful during the setup process.
The company also makes it easy to connect with its tech support representatives in several different ways. You can do so via text, live chat, or even video conferencing. This 24/7 tech support is one of the best things that GoChyp has going for it.
Securus Payments Complaints, Ratings & Reviews
GoChyp currently has an A- rating with the Better Business Bureau. That's about average for a company in the industry. There aren't many negative complaints online about GoChyp, but that could be because the company's name is relatively new.
There are lots of negative reviews online for Securus Payments. And since GoChyp uses many of the same practices, it's likely that some of these complaints still ring true today. Securus Payments received lots of negative reviews for non-disclosure of key contractual terms and deceptive sales practices, among other things.
| | |
| --- | --- |
| BBB | A- and is not BBB Accredited. (0 Reviews; 6 Complaints) |
| Google | N/A |
| Facebook | None |
| Yelp | 1 Star / 14 Reviews |
| | |
| --- | --- |
| Total Online Reviews | 150+ |
| Total Online Complaints | 80+ |
| Lawsuits | None |
If you are a Securus Payments representative provider please contact us to add any information we missed.