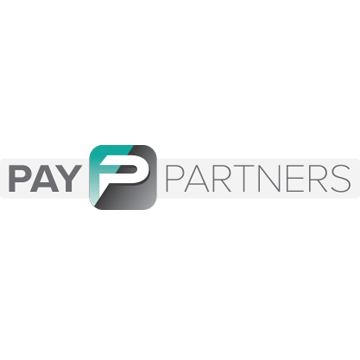 Jeff Easter founded PayPartners in Portland, Oregon, in 2018. It employs a small number of people–ten or less–and services mainly small businesses, retail, restaurant, and eCommerce businesses. It does not disclose certain information, like the identity of its owners, beyond the CEO.
| | |
| --- | --- |
| Setup Fee | $0 |
| Monthly Fee | Undisclosed |
| Swipe Rate | 1.00% - 4.99% |
| Keyed-in Rate | 1.00% - 4.99% |
| Early Termination Fee | $250 |
| Contract Terms | 3 Years |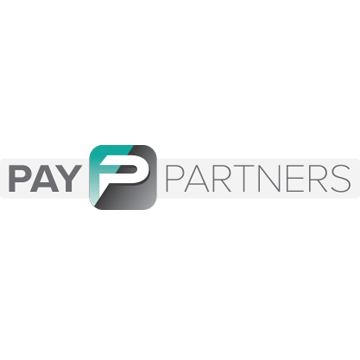 PayPartners was founded in 2018 and is involved with several other merchant account providers. These companies are United Card Solutions, Direct Processors, and Performance Merchant Alliance.
Its pricing model isn't clearly stated, though it is a reseller of First Data, and it can be safely assumed that the contract and specific fees within it remain the same or similar. The other companies that PayPartners is affiliated with, however, do have more transparent pricing plans, and one of them uses a tiered-pricing method with three tiers inside of it. These rates tend to be on the more expensive side of decent merchant account providers.
PayPartners focuses on servicing smaller businesses. Its industry reputation seems to be average, but mixed, yet still trending towards the higher end. While it is strange that PayPartners hides so much of its information, there is not a vast number of online complaints or negative reviews against it.
PayPartners Industries Served
PayPartners Business Served
PayPartners Products & Services
Point 1: Mobile Payment Processing
PayPartners offers mobile options of payment so that merchants can allow customers to pay bills with their phones. Traditionally, the mobile payment process usually will enable merchants to take Google Pay, Apple Pay, Samsung Pay, and other mobile payment options. Unfortunately, PayPartners doesn't have the information available without a detailed formal business quote. This extends to its other products and services.
Point 2: POS Solutions and Physical Card Acceptance
PayPartners leases (or sells) equipment and physical terminals to allow merchants to take cards in person. This is useful in retail or restaurants, especially when customers can swipe their card to pay their food bill or buy a pair of jeans and move on. The specific equipment leased or sold and the exact methods are not detailed on PayPartners' website.
Point 3: Online Payment Processing
PayPartners also enables eCommerce merchants to take credit and debit cards online. More often than not, this involves virtual terminals and payment gateways to make the entire process secure and efficient. The details of its online payment processing are not revealed on PayPartners' website.
PayPartners Advertising & Sales
PayPartners is not an ISO of any known bank. While PayPartners itself has very few public complaints, the associated, previously named companies have many. PayPartners uses telemarketing and an in-house sales team to market its services and products. All affiliated companies have been accused of nondisclosure of essential contract terms, misrepresentation of fees, and deceptive, predatory sales practices. 
PayPartners utilizes a tiered-pricing system with rates as high as 3.25%, which is relatively high in the merchant account provider world. While it doesn't seem like PayPartners itself is dishonest, it is so heavily affiliated with these other companies who engage in shady sales practices a negative point in its favor.
PayPartners may also engage in some shady sales practices, but it is not detailed under the few complaints and negative reviews that it has received.
| | |
| --- | --- |
| Advertises Deceptive Rates | No |
| Discloses All Important Terms | No |
| Public Pricing Available | No |
PayPartners Pricing, Rates & Fees
PayPartners doesn't publicly disclose all of the information about the sales model that it offers. The affiliated companies it works with and its secondary name (National Card Solutions) tend to use a tiered-pricing plan with reasonably high rates. Some of them go as high as 3.25%+$0.09. There are far better rates from other merchant account providers than this.
This information is kept hidden, and you must research to dig it up. A $10 monthly statement fee, $150 PCI Compliance Fee (billed annually), an unspecified monthly fee, and a $15 help desk fee also apply. An early termination fee of at least $250 also applies.
| | |
| --- | --- |
| Pricing Model | Interchange Plus, Tiered Pricing |
| Swiped Rate | 1.00% - 4.99% |
| Keyed-in Rate | 1.00% - 4.99% |
| Mobile Payment Rate | |
| Virtual Terminal Rate | 1.00% - 4.99% |
| Monthly Fee | Undisclosed |
| Payment Gateway Fee | Undisclosed |
| Batch Fee | Undisclosed |
| Early Termination Fee | $250 |
| PCI Compliance Fee | $150 Per Year |
| Equipment Lease Terms | 48 Month (locked); $77 Per Month |
| Address Verification Service (AVS) | |
| Application Fee | |
| Account Setup Fee | $0 |
| Gateway Setup Fee | Undisclosed |
| Annual Fee | $197 |
| Monthly Minimum | Undisclosed |
| Statement Fee | $10 |
PayPartners Contract & Terms
PayPartners, as a reseller of First Data, utilizes a contract that has a three-year-long agreement with an early termination fee of at least $250. Other specific contract terms besides this are hard to locate.
A long-term equipment lease through First Data Global Leasing is usually attached, as well. Rates and fees vary from sales agent to sales agent, dealing with each merchant individually. There are also monthly minimum fees and various other associated fees.
PayPartners Setup & Support
As a standard merchant account provider, PayPartners probably uses routine underwriting procedures. It will request a lot of information from a merchant. Some of this information is in the following: your credit history, your personal history, 3-6 months of bank statements, and financial information about your business, like the monthly volume of sales and how much the average transaction you sell is worth.
This is very standard in the merchant account provider world. Almost all credit card processing companies do business this way unless it is an aggregator or has exceptional circumstances or requirements.
PayPartners offers a contact form as well as a phone number to call for customer service. PayPartners does not specify hours, and some reports complain that it is not live phone support but rather an automated system. It offers bog-standard customer service on the lower end when it comes to most merchant account providers.
PayPartners Complaints, Ratings & Reviews
PayPartners–and its other name, National Card Solutions– are part of a tricky situation. Despite PayPartners not having many complaints, its other name and affiliated companies have a ton of negative reviews and complaints. Common complaints include deceptive sales practices, misleading information, and false promises by sales representatives.
PayPartners does not have any legal action threatening it at this time, nor has it had any in the past. If it is as deeply involved with these other organizations as it seems to be, it may be in the future. Besides this, PayPartners looks clean on the surface.
| | |
| --- | --- |
| BBB | C+(6 complaints) |
| Google | N/A |
| Facebook | 3 Stars / Based on the opinion of 2 people |
| Yelp | N/A |
| | |
| --- | --- |
| Total Online Reviews | 15+ |
| Total Online Complaints | <10 |
| Lawsuits | None |
If you are a PayPartners representative provider please contact us to add any information we missed.