One Connect Processing Review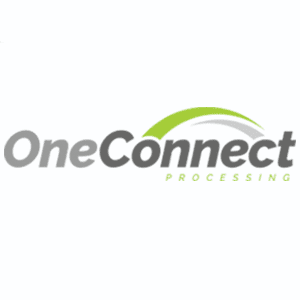 This Portland, Oregon based company offers merchant and payment processing services for a wide array of industries and businesses.  While company information is not available for the public, on One Connect Processing's website, it states it operates off of a fair pricing structure, with high levels of security, unparalleled customer support, and an innovative mindset to keep up with modern businesses.
| | |
| --- | --- |
| Setup Fee | Undisclosed |
| Monthly Fee | $79 |
| Swipe Rate | 1.00% - 4.99%+ |
| Keyed-in Rate | 1.00% - 4.99%+ |
| Early Termination Fee | $495 |
| Contract Terms | 3 Years |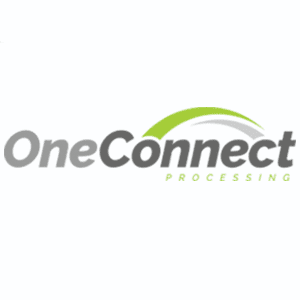 One Connect Processing Overview
Their website does not provide any information regarding when the business first started, its ownership, or history for public consumption. One Connect Processing does not focus on a particular industry. Upon reviewing the pricing model and structure, One Connect Processing's model looks expensive and restricting and is not considered competitive within its industry. Based on reviews from the BBB and Google Reviews, most merchant complaints describe that it outsources their information to Merchant Solutions. This company's consensus is unfavorable, as it appears to be known for hidden fees, misrepresented/higher fees than initially discussed, aggressive telemarketing, and difficulty canceling services.
One Connect Processing Industries Served
One Connect Processing Business Served
One Connect Processing Pros & Cons
Good for small businesses
Suitable for Ecommerce/Online
Low resolution of complaints
One Connect Processing Products & Services
One Connect payment processing helps provide several different-sized businesses with products and services geared toward mobile payment processing, check verification, eCommerce shopping, and credit/debit card processing. It also offers card-not-present transactions.
It offers a Point-of-Sale system for businesses with in-person services, which accommodates all major forms of payment. It also outlines on their website that as your business grows, it can scale the system to adjust.
For businesses that operate online, One Connect offers eCommerce services such as a payment getaway and a shopping cart, which includes secure processing. Also, it can assist businesses with mobile payments, which allows for on-the-go payments. Lastly, it can provide card-not-present transactions for phone or mail payments through their virtual terminal.
One Connect Processing Advertising & Sales
The official website does not outline the types of advertising and sales tactics that it uses. Based on Google Reviews and BBB reviews, the company appears to use outbound telemarketing and independent sales agents. Upon further study, this advertising and sales structure is linked to many complaints, and complaints mention persistent telephone calls, misrepresented rates, and undisclosed fees.  Furthermore, 2 out of 5 complaints are advertising/sales related.
Additionally, the standard sales pitch complaint brought to light is the: pay 0% for debit, 1% for credit, and $79 a month. One Connect fails to mention several undisclosed fees and the $79 per month, 4-year, non-cancellable lease.
| | |
| --- | --- |
| Advertises Deceptive Rates | Yes |
| Discloses All Important Terms | Yes |
| Public Pricing Available | No |
One Connect Processing Pricing, Rates & Fees
According to merchant complaints and official documentation (available below), One Connect Processing's standard contract is a three-year agreement through First Data with a $495 early termination fee, a four-year lease with a $79 monthly fee, and an effective per-transaction rate between 5% and 10% of all transactions. Most merchant complaints describe hidden fees and higher rates than they were initially presented, but none of them have explicitly listed the full array of unexpected costs in their monthly bill.
According to the company program terms & conditions, One Connect Processing enforces a $79 monthly fee and a PCI-compliance fee of $79 per month.
Moreover, the company also provides a payment gateway and virtual terminal via Payeezy. The plan rates for this service are not explicitly listed.
| | |
| --- | --- |
| Pricing Model | Tiered Pricing |
| Swiped Rate | 1.00% - 4.99%+ |
| Keyed-in Rate | 1.00% - 4.99%+ |
| Mobile Payment Rate | Undisclosed |
| Virtual Terminal Rate | Undisclosed |
| Monthly Fee | $79 |
| Payment Gateway Fee | Undisclosed |
| Batch Fee | Undisclosed |
| Early Termination Fee | $495 |
| PCI Compliance Fee | $79/mo |
| Equipment Lease Terms | 48-month (locked) |
| Address Verification Service (AVS) | |
| Application Fee | |
| Account Setup Fee | Undisclosed |
| Gateway Setup Fee | Undisclosed |
| Annual Fee | |
| Monthly Minimum | Undisclosed |
| Statement Fee | |
One Connect Processing Contract & Terms
The company offers the following as a standard contract through First Data:
     

Contract Length: 3 Years

     

Early Termination Fee: $495

     

4-Year Lease: $79 per month

     

Per Transaction Rate: between 5% and 10% (all transactions)
One Connect Processing Setup & Support
One Connect Processing offers setup and support via phone, email, and submission through their website. The support service turnaround time described on their website is 24 hours from the time of the request. It is not known what types of resources management provides once they get into contact with you. Their customer service department outlines it as a 24/7 service.
One Connect Processing Complaints, Ratings & Reviews
The organization opened a profile with the Better Business Bureau in March of 2019. It currently has a C- with the BBB rating and is not an accredited business. Their customer rating now sits at a 1 out of 5 stars based on 1 customer review.
From our research, 9 complaints have been made against One Connect Processing in the past three years. Six of those complaints outlined issues with products and service problems, two for sales and advertising issues, and one for billing and collection issues. The most recent complaint was due to hidden fees with a customer and a lack of communication regarding those fees.
| | |
| --- | --- |
| BBB | C- (1 customer Complaint) |
| Google | 3 Stars / 4 Reviews |
| Facebook | N/A |
| Yelp | N/A |
| | |
| --- | --- |
| Total Online Reviews | 4+ |
| Total Online Complaints | 10+ |
| Lawsuits | None |
If you are a One Connect Processing representative provider please contact us to add any information we missed.