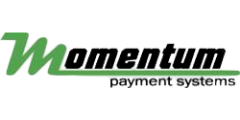 Best for
Momentum Payment Systems is best for small to mid-sized low-risk businesses.
Specializes in
Momentum Payment Systems (MPS) offers payment processing services for all major debit and credit cards and caters to many different industries. The company offers a phone number for support, along with email and chat support available 24/7. MPS also leases both traditional and mobile POS equipment.
Pricing Summary
Setup Fee: $0
Monthly Fee: Undisclosed
Swipe Rate: 1.00% - 4.99%
Keyed-in Rate: 1.00% - 4.99%
Early Termination Fee : $195 - $450

Visit

Momentum Payment Systems
The company is an ISO/MSP of Deutsche Bank AG, New York, and has also used Chase Paymentech.

MPS was started in 2004 in Addison, Texas. The current historical records of company officers are for MPS' parent company Encore, Blake Pyle, the company's CFO, and Mark Harrelson, the company's CSO.
Momentum Payment Systems

Overview

MPS was founded in 2004 and was operating as a DBA of Encore Payment Systems, which as another DBA for Prodigy Payment Systems, and one for its Canadian operations, MOCA Payment Systems.

In 2013 Encore Payment Systems by EVO Payments International and had since been fully incorporated into EVO's business operations and branding. There is no current information available, nor a website to visit for MPS or its parent company Encore. Any historical information available is on some company officers, such as the CFO, Blake Pyle, and the chief sales officer Mark Harrelson.

MPS's offered an expensive tiered pricing plan with 3-4 year contract terms that included auto-renewal clauses. The company also charged an early termination fee ranging from $150 - $450. Furthermore, MPS offered 3rd-party non-cancelable long-term equipment leases that were the source of many complaints against the company. The only way to exit the agreements was to pay the total cost of the existing lease's remaining duration.

MPS employed a dubious practice of only hiring independent contractors or part-time employees consistently, without ever expecting to switch employees to full-time status. Although such practices are common for sales teams in the payment processing industry, it is rarely practiced as the company's sole strategy for all employees. This often leads to a high turnover of staff, and those in their roles are seldom given sufficient training or resources to fully serve their clients effectively.

MPS is no longer accredited with the Better Business Bureau (BBB) and does not have an independent rating but a rating of A- of its current parent, EVO.
Quick Facts

Head Quarters
Addison, Texas
Merchant Provider Risk Tolerance
What We Like

What We Don't Like

Industries Served
Clothing & Apparel
Convenience Store
Electronics
Gas Station
Healthcare
Marketing Agency
Moving Companies
Personal Service
SAAS
Thrift Store
Business Types Served
Ecommerce
Low Risk
Mobile
MOTO
Online
Retail / Card Present
Small Business