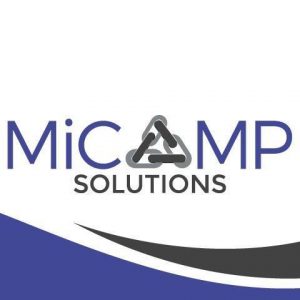 Best for
Standard or high risk businesses, especially those that may be interested in zero-percent processing.
Specializes in
MiCamp Solutions specializes in helping standard or high risk businesses with cost-effective card processing solutions.
Pricing Summary
Setup Fee: $0
Monthly Fee: Undisclosed
Swipe Rate: Interchange-Plus
Keyed-in Rate: Interchange-Plus
Early Termination Fee : Up to $400

Visit

MiCamp Solutions
MiCamp Solutions has been in business since 2007. The company started out with frustration due to high credit card processing fees. The company's mission is to provide cost-efficient card processing fees and have a great relationship with the businesses they serve.

MiCamp Solutions

Overview

MiCamp Solutions started in 2007 under the name MiCamp Merchant Services. At some point, the company changed its name. It is currently headquartered in Phoenix, Arizona.

Micah Kinsler is the president and Gary Jeppeson is the current CEO.

MiCamp Solutions services standard and high risk businesses. It claims to serve over 20,000 businesses worldwide, and process over $11 billion in sales every year. Some of their merchants may qualify for MiCamp Solutions' zero percent, fixed-rate program WAVIt.

The president of MiCamp Solutions, Kinsler, has made statements in support of high risk businesses, affirming his desire to serve them and give them the same type of attention as any other business.

Due to the president's positive statements about high risk businesses, MiCamp Solutions may be a good choice for high risk businesses that can't find what they are looking for elsewhere.

Quick Facts

Head Quarters
Scottsdale, Arizona
CEO
Micah Kinsler - President
Merchant Provider Risk Tolerance
What We Like

What We Don't Like

Industries Served
Adult
Cigars & Tobacco
Clothing & Apparel
Convenience Store
Electronics
Gaming
Gas Station
Healthcare
Moving Companies
Personal Service
Restaurant / Bar
SAAS
Thrift Store
Business Types Served
B2B
Ecommerce
Enterprise Merchant Accounts
High Risk
MLM
Mobile
Mom & Pop
MOTO
Online
Retail / Card Present
Small Business
MiCamp Solutions

Pricing, Rates & Fees

Most of MiCamp Solutions' customers are offered interchange-plus pricing. Their rates for the virtual terminal vary from 1 - 4.99%.

In addition to transaction rates, there are some other fees included in a MiCamp Solutions contract. This includes:

$20 monthly minimum fee
$10 monthly statement fee
$99 annual PCI compliance fee
An undisclosed early termination fee (is not included in every contract)
Plus expenses for equipment leases.

MiCamp Solutions also offers a zero-percent card processing program they call WAVIt.

This program involves both a fixed or flat transaction processing rate, as well as a cash discount to the businesses' customers. For customers that use a card, a markup is applied to their payment which covers the cost of the credit card transaction.

Zero-percent processing can save a business a lot of money. However, it can also discourage customers from using cards. Every business will have to determine if this type of processing payment method is right for them.

Pricing at a Glance
Pricing Model
Interchange Plus
Swiped Rate
Interchange-Plus
Keyed-in Rate

Interchange-Plus
Virtual Terminal Rate
1.00% - 4.99%
Payment Gateway Fee
Undisclosed
Early Termination Fee
Up to $400
PCI Compliance Fee
$99 Per Year
Equipment Lease Terms
48 Month (locked)
Address Verification Service (AVS)
MiCamp Solutions

Complaints, Ratings & Reviews

BBB Rating

MiCamp Solutions has had an accredited Better Business Bureau profile since 2010. They currently have earned an A+ BBB rating.

There are some customer complaints on their profile. Most of them have been resolved to the satisfaction of the customer. Some of the complaints are unresolved.

Customers complain about being unable to cancel accounts, being charged with surprise fees, or money being held.

Other Online Reviews

There are some online complaints about MiCamp Solutions including some published in the Ripoff Report. Customers complain about poor customer service, misleading contract terms, and poor customer service.

MiCamp Solutions was sued in 2020. The case appears to be ongoing, although details about the case are not available.

Ratings

BBB
A+ and has been Accredited since 2010. (17 Reviews; 4 Complaints)
Google
4.3 Stars / 122 Reviews
Yelp
3.5 Stars / 12 Reviews
Reviews

Total Online Complaints
20+