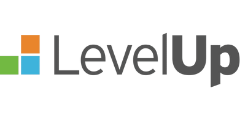 Best for
Restaurants, Bars, Coffee Shops, and Eateries
Specializes in
Levelup has perhaps one of the most unique payment gateways specifically designed for traditional food establishments, helping them handle daily sales transactions. However, they do cater to other retailers.
Pricing Summary
Setup Fee: $50
Monthly Fee: Undisclosed
Swipe Rate: 1.95%
Keyed-in Rate: 1.95%
Early Termination Fee : None

Visit

LevelUp
Levelup is a GrubHub company, which handles merchant services. Levelup modern merchant services and specialty POS equipment.

Here are some of the features that make Levelup standout:



Customer engagement


Customer metrics


Credit card acceptance


Debit card acceptance


Gift card acceptance


Apple Pay integrated


Samsung Pay integrated


Exclusive POS machines



The way Levelup works is really simple. It's a company that sells merchant services to businesses interested in measuring consumer behavior. These services include credit card processing and POS terminals. 
According to its website, Levelup primarily caters to restaurant businesses. It focuses on the following spaces: upscale eateries, brick-and-mortar restaurants, and cafes and bistros. The firm refers to these sectors as high-transaction industries. There is information online to suggest that Levelup can handle mobile payments, though this is not their focus.

Its  payment gateway is compatible with Apple Pay and Samsung Pay and seems to have integrations with some business apps like:

Fortunately, there is a transparent pricing structure with Levelup. You will find mention of fees and rates on their website. They use in-person sales reps to sell their merchant solutions. There are no hidden-fees or early termination fees.

We have found mostly positive reviews of Levelup online. We've only actually found about 10 negative reviews and these were concerned with customer service issues.
Quick Facts

Merchant Provider Risk Tolerance
What We Like

Built to engage customers
No early cancellation fees
Industries Served
Business Types Served
Online
Retail / Card Present
Small Business