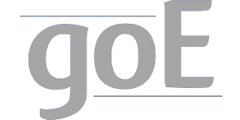 Best for
e-Commerce and POS businesses
Specializes in
Mobile and POS payment processing, eCommerce page building, and a Payment Gateway for online merchants
Pricing Summary
Setup Fee: $0
Monthly Fee: Undisclosed
Swipe Rate: 1.00% - 4.99%
Keyed-in Rate: 1.00% - 4.99%
Early Termination Fee : $495 Or None

Visit

GoEmerchant
GoEmerchant is a merchant account provider that offers payment solutions for POS, mobile, and online transactions. Some features for these solutions include integration with Quickbooks, Apple Pay, as well as the ability to customize your website's payment and shopping cart pages.

A standard service contract with GoEmerchant is a three-year agreement with a $495 Early Termination Fee. The firm, however, is also known to offer a variety of contract lengths and fees. The best way to find out exactly how much it would cost for your business to sign up with GoEmerchant is to call or email their support team for a price quote. 

There are a relatively low number of customer complaints posted against GoEmerchant.
With a relatively long operational record, GoEmerchant is a merchant account provider that has been in business since 1995. There are some indications that the firm is a subsidiary of First American Payment Systems, a larger payment processing firm that faces a larger number of customer complaints. 

GoEmerchant is headquartered in Hamden, New Jersey with Gary Dvorkin as its current listed CEO. The firm is a registered ISO/MSP of Fifth Third Bank in Cincinnati, Ohio.
Quick Facts

Merchant Provider Risk Tolerance
What We Like

A month to month contract term has been offered in the past.
Domestic telephone support is available during normal business hours.
There is a knowledge base of information available.
Has a loyalty and gift card program.
What We Don't Like

Not all terms are disclosed.
Public pricing is not available.
PCI compliance fee assessed.
Equipment lease term is a 48 month locked term.
Industries Served
Clothing & Apparel
Convenience Store
Education
Educational Seminars
Electronics
Moving Companies
Personal Service
SAAS
SEO & SEM Services
Thrift Store
Business Types Served
Ecommerce
High Volume
Information
Low Risk
Mobile
Mom & Pop
Non Profit
Online
Retail / Card Present
Small Business
Wholesale