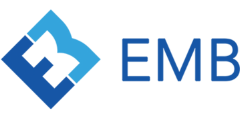 Best for
eMerchantBroker is best for any size business that is considered high-risk. It's considered one of the top payment processors for high-risk businesses that would otherwise have difficulty finding a standard merchant account provider. 
Specializes in
eMerchantBroker specializes in credit repair, collections agencies, adult websites, travel and timeshare, firearms and guns, bankruptcy and bad credit, online and in-person smoke shops. They also work with electronic cigarettes and other companies that fit into the high-risk merchant account category.
Pricing Summary
Setup Fee: $0
Monthly Fee: Undisclosed
Swipe Rate: 3.00% + $0.15
Keyed-in Rate: 4.00% + $0.25
Early Termination Fee : Up to $595

Visit

eMerchantBroker
eMerchantBroker was established in 2011 and is currently headquartered in Los Angeles, California, with offices at  2985 E Hillcrest Dr #209, Thousand Oaks, California 91362. It is a registered ISO/MSP of BMO Harris Bank, N.A. in Schaumburg, Illinois.

The business is run by CEO is Blair Thomas and Co-founder is David Silverton.

eMerchantBroker markets its products and services for unique high-risk businesses such as CBD, adult websites, credit repair, and firearms and guns that may not qualify for traditional processors.
eMerchantBroker provides payment gateways, check processing, merchant accounts, international payments, and cryptocurrency portals for high-risk industries, such as the aforementioned adult websites, credit repair, travel, CBD, guns, firearms, and more.

Pricing terms and conditions indicate a contract length ranging from 1 to 3 years with automatic renewal, with a swipe rate of 3.00% + $0.15, and a keyed-in rate of 4.00% + $0.25.

eMerchantBroker currently holds an A+ rating with the Better Business Bureau and has been BBB accredited since 2012. The overall consensus is positive, with 50 comprehensive customer reviews and two customer complaints.
Quick Facts

Head Quarters
Thousand Oaks, CA
Merchant Provider Risk Tolerance
What We Like

Works with any size high risk business.
Variable rates depending on the merchant's volume.
Merchants are notified whenever a fraud or chargeback occurs.
Checks are allowed to be accepted from customers.
What We Don't Like

Contract terms are from one to three years that automatically renew.
Advertises incomplete rates.
Works with third parties to process transactions.
Fees and pricing is not available to the general public.
Industries Served
Adult
Airlines
Bail Bonds
CBD & Hemp
Cigars & Tobacco
Credit Repair
Debt Consolidation
E-Cigarettes / Vape
Electronics
Gaming
Guns & Firearms
Hunting & Outdoor Equipment
Jet Charter
Marijuana / Cannabis
Moving Companies
Nutraceuticals & Supplement
Personal Service
Pharmaceutical
SAAS
Self Defense, Tasers & Stun Guns
SEO & SEM Services
Smoking Accessories
Sports Betting Advice
Thrift Store
Travel
Web Design Services
Business Types Served
International
Ecommerce
Enterprise Merchant Accounts
High Risk
High Volume
Information
Low Risk
Mobile
Mom & Pop
MOTO
Online
Retail / Card Present
Small Business
Tech Support
Wholesale
eMerchantBroker

Products & Services

eMerchantBroker offers the following products and services, accessible via its website:

Merchant Accounts: eMerchantBroker works with third parties to process transactions. They do not process transactions in-house, and rather use processors such as First Data, iPayment, North American Bancard, and various others.

Chargeback Protection: eMerchantBroker provides tools that reduce the risk of fraud and chargebacks. As an added convenience, eMerchantBroker sends notifications to ensure customers are notified whenever a fraud event or chargeback occurs. 

Payment Gateways: eMerchantBroker provides payment gateways through third-party gateways, such as Authorize.Net, eProcessing Network, and various others.

Check Processing: eMerchantBroker allows businesses to accept checks from customers. Several services allow these to be accepted either in person or online. They provide an app for IOS devices that enable customers to simply take a photo of a check, submit it for review, and if it passes, it will be processed. 

Business Funding: eMerchantBroker offers a cash advance program, not unlike other merchant account providers.
eMerchantBroker

Payment Processing
ACH Check Transactions
Bitcoin Processing Compatible
Cash Transactions
Chargeback & Fraud Prevention
Check Guarantee
Check Services
Credit Card Processing
Crypto Currency Compatible
Debit Card Processing
EBT Acceptance
eCheck & ACH Processing
High-Risk Industries
Merchant Cash Advance
Mobile Payments App
Online Payments
Payment Gateway
Virtual Terminal
eMerchantBroker

Billing & Invoicing
Mobile Payments
Online Payments
Payment Processing
Recurring/Subscription Billing
eMerchantBroker

Pricing, Rates & Fees

eMerchantBroker does not list concrete prices and fees on their website for casual visitor consumption, and this information can only be gained through dialogue with one of their sales representatives.

When examining the eMerchantbroker website, it advertises processing rates that are "as low as 2.99%." It also goes on to explain that the 2.99% pricing applies to qualified merchants, and mid-qualified and non-qualified rates can be higher. With 2.99% as the baseline lowest rate, potential customers can likely anticipate higher rates. 

Processing rates average between 3.00% - 4.00%, with an additional $0.15 to $0.25 per transaction fee. eMerchantBroker primarily utilizes a tiered pricing plan, but it also offers interchange-plus pricing.
Pricing at a Glance
Pricing Model
Interchange PlusTiered Pricing
Keyed-in Rate

4.00% + $0.25
Virtual Terminal Rate
4.00% + $0.25
Payment Gateway Fee
Undisclosed
Early Termination Fee
Up to $595
PCI Compliance Fee
Undisclosed
Equipment Lease Terms
None
Address Verification Service (AVS)
Gateway Setup Fee
Undisclosed
Monthly Minimum
Undisclosed