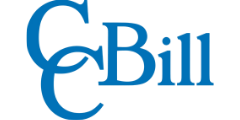 Best for
CCBill caters to eCommerce customers only and specializes in international transactions.
Specializes in
Credit Card Processing, Payment Solutions, Subscriber Management, Global Billing, Affiliate Marketing, Automated Billing, Customer Service, Mobile Billing, Merchant Billing Processing, Fraud Protection, Credit Card Services, Ecommerce, High Risk Management, API, Payments-as-a-Service, Subscription Digital, Subscription Retail, and Billing Automation
Pricing Summary
Setup Fee: $0.00
Monthly Fee: $0.00
Swipe Rate: N/A
Keyed-in Rate: 3.9% + $0.55
Early Termination Fee : None

Visit

CCBill
CCBill offers payment processing services only to eCommerce businesses. The company currently has no offering for brick and mortar retail enterprises. The company specializes in high processing risk and international payments, and  offers payment processing in multiple currencies.
CCBill has over two decades of experience offering eCommerce platforms its merchant services. Although the company provides its services to non-profit organizations, it is known for specializing in high risk and international clients.

A more granular look at the company's terms and conditions reveals that CCBill caters to a more "high-risk" classification of businesses dating sites, or adult-focused offerings and services. Most other companies, traditionally classified as high risks, such as tobacco, firearms, steroids, hazardous materials, prescription devices and drugs, financial services, are explicitly excluded. Nonetheless,  CCBill processes over $1 billion of online transactions yearly through more than 30,000 merchants..

CCBill has numerous offices in various European cities and offers transactions in all major international currencies, such as the US Dollar, Euro, British Pound, Canadian Dollar, Australian Dollar, and the Japanese Yen. The company offers an easy setup process for its merchant account activation along with a free gateway. 

CCBill also provides direct pricing information on its website, which is a rarity in the merchant payment processing space, particularly with sites that target adult-oriented businesses.

Overall, CCBill is transparent in its pricing, offers good support, and can be a great partner for businesses that are traditionally shunned by other payment processors. 
Quick Facts

Merchant Provider Risk Tolerance
What We Like

Specializes in international transactions.
No early termination fee.
Payment processing in multiple currencies is accepted..
What We Don't Like

Provides services to ecommerce customers only.
High risk processing tolerance.
A rolling reserve is required.
If the service is canceled a six month minimum hold is required before a payout.
Industries Served
Adult
Airlines
CBD & Hemp
Dating
Electronics
Gaming
Healthcare
Hosting
Medical
Nutraceuticals & Supplement
Pharmaceutical
SAAS
SEO & SEM Services
Sports Betting Advice
Telemedicine
Travel
Business Types Served
Digital Downloads
Drop Shipping
Ecommerce
High Risk
High Volume
Non Profit
Online
Subscription / Continuity
CCBill

Products & Services

CCBill has various options to help a business grow, especially high-risk ones. Its primary service offered is merchant payment processing, which is available for merchants worldwide. CCBill's services let merchant clients transact in multiple currencies and up to 14 languages.

CCBill also allows merchants to process ACH payments, DirectPayEU, as well as SEPA.
CCBill

Payment Processing
Chargeback & Fraud Prevention
Credit Card Processing
Debit Card Processing
eCheck & ACH Processing
High-Risk Industries
Online Payments
Recurring Billing
CCBill

Billing & Invoicing
Billing Portal
Mobile Payments
Multi-Currency
Online Payments
Recurring/Subscription Billing
CCBill

Pricing, Rates & Fees

In reviewing the company's pricing and fees, let's keep in mind that CCBill caters mainly to high-risk businesses. Since it caters to a higher-risk industry, its prices are generally more than other merchant processors. 

The inherent risks such as chargebacks, finding back-end processors, and fluctuations of back-end processor prices,  of working with  high-risk businesses generally drive the price up. usually cost more, gIn that context, the company's payment processing seems fair. 

Most merchant processors catering to high-risk businesses don't readily offer the pricing upfront. CCBill is very transparent regarding its fees. Some published rates are;

Online businesses & Non-profit organizations: Starting at 3.9% + 55 cents per transaction

Dating sites: 5.9% + 55 cents per transaction

High-risk industries: 10.8% - 14.5% per transaction

Other Fees that may apply;

High-Risk annual registration cost for dating sites: $500

High-Risk annual registration cost for other high-risk sites: $1,000

For specific plans, a 3% surcharge applies if the transaction amount is less than $10.
Pricing at a Glance
Keyed-in Rate

3.9% + $0.55
Virtual Terminal Rate
3.90% + $0.55
Payment Gateway Fee
Undisclosed
Early Termination Fee
None
PCI Compliance Fee
Undisclosed
Equipment Lease Terms
Undisclosed
Address Verification Service (AVS)
Annual Fee
$500 - dating sites and $1,000 - other high risk business types