BillingTree is a merchant account provider that is known for its uniquely large variety of payment acceptance options. Merchants that sign up with BillingTree can offer their clients the ability to pay by SMS (text message), phone, online, and a number of other options. 
The firm offers all of its payment acceptance methods through its payment platform called Payrazr. All payments are streamlined through this platform and processed directly through BillingTree and the merchant client. 
We could not locate any complaints regarding the company's pricing or contract terms despite the firm not disclosing any pricing information on its official website. It is highly likely that BillingTree resells the merchant account contracts of another provider. It is also likely that BillingTree's sales agents have some lee-way to negotiate contract terms based on a merchant's specific business characteristics and needs.
| | |
| --- | --- |
| Setup Fee | $0 |
| Monthly Fee | Undisclosed |
| Swipe Rate | 1.00% - 4.99% |
| Keyed-in Rate | 1.00% - 4.99% |
| Early Termination Fee | Undisclosed |
| Contract Terms | Unknown, 3 Years |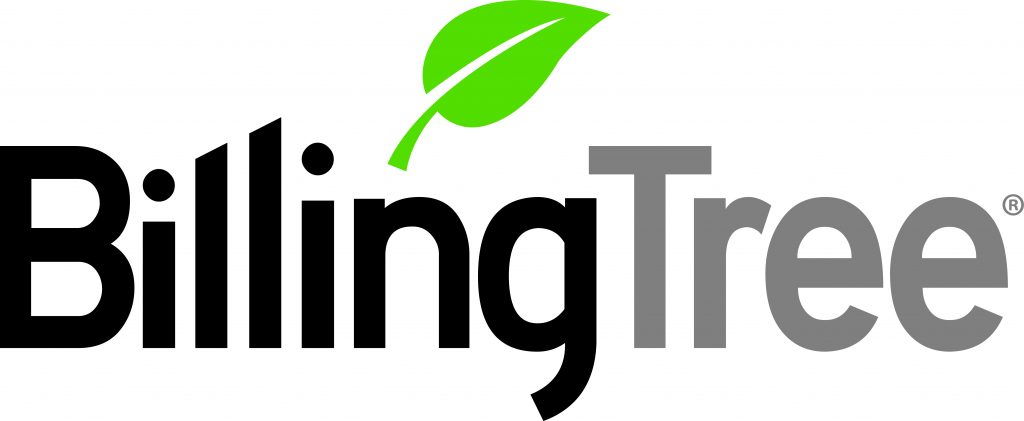 BillingTree (also known as Electronic Payment Providers, Inc) is a merchant account provider that aims to offer merchants more customizable plans for their payment processing needs. The firm advertises a wide variety of payment acceptance methods, which can allegedly help increase a merchant's payments by 54%. Among those accepted payment methods are text payments, credit and debit card transactions, online shopping cart payments, ACH transfers, and mobile/POS transactions.
Most unique about BillingTree's payment processing services is its ability to offer merchants the ability to accept SMS (text message) payments from their customers. The way this works is that the customer would first need to set up a digital wallet. Then they can make payments to the vendor by simply texting the last four digits of their mobile phone number to another provided number.
BillingTree is a registered ISO/MSP of two banks; Synovus Bank and Commercial Bank of California. The firm was established in 2003 and is headquartered in Scottsdale, Arizona at 1776 N. Scottsdale Rd, Suite 1660.
BillingTree Industries Served
BillingTree Business Served
BillingTree Products & Services
BillingTree offers a large variety of payment acceptance methods through the company's omni-channel payment platform called Payrazr. With Payrazr, BillingTree aims to enable merchants to accept more payments by giving their customers the ability to pay through their preferred channel and devices.
Payrayr offers the following payment channels to BillingTree's merchant clients:
ACH Transfers

Credit & Debit Card Payment Processing

Online Payment Processing

Phone & IVR (Interactive Voice Response)

SMS (Text Messsage) Payment Processing

POS Payment Processing
Payrazr only acts as the platform in which these payment methods are accepted. All funds are still processed directly through BillingTree and disbursed to the merchant from a single channel.
BillingTree Advertising & Sales
BillingTree exercises a variety of marketing tactics ranging from an in-house sales team to outsourcing contract sales to sub-ISO's. The firm relies on these subsidiary ISO's and other strategic partnerships to help sell their payment processing contracts to potential merchant clients.
The firm does not appear to employ independent sales agents, which often correlate with aggressive sales tactics and misleading contract information. 
Additionally, there are no reports of BillingTree advertising misleading rates or guarantees in its marketing materials. 
Overall, BillingTree shows a more transparent sales process than a majority of its competing payment processing firms.
| | |
| --- | --- |
| Advertises Deceptive Rates | No |
| Discloses All Important Terms | No |
| Public Pricing Available | No |
BillingTree Pricing, Rates & Fees
There is no available information regarding BillingTree's rates and fees at this time. The firm doesn't provide specific contract terms on the BillingTree official website, as is somewhat common with merchant service providers. There are also no public reviews that give concrete pricing information currently available. 
To get a better understanding of BillingTree's contract pricing, users should contact the firm directly for a customized price quote.
| | |
| --- | --- |
| Pricing Model | |
| Swiped Rate | 1.00% - 4.99% |
| Keyed-in Rate | 1.00% - 4.99% |
| Mobile Payment Rate | |
| Virtual Terminal Rate | 1.00% - 4.99% |
| Monthly Fee | Undisclosed |
| Payment Gateway Fee | Undisclosed |
| Batch Fee | Undisclosed |
| Early Termination Fee | Undisclosed |
| PCI Compliance Fee | Undisclosed |
| Equipment Lease Terms | Undisclosed |
| Address Verification Service (AVS) | |
| Application Fee | |
| Account Setup Fee | $0 |
| Gateway Setup Fee | Undisclosed |
| Annual Fee | Undisclosed |
| Monthly Minimum | Undisclosed |
| Statement Fee | |
BillingTree Contract & Terms
It's difficult to determine the pricing structures of a standard BillingTree contract due to the lack of pricing information available online and on the company's official website.
BillingTree does not disclose any partnerships with a back-end processor but it is highly likely that the firm resells its merchant account contracts from another provider.
It is also speculated that BillingTree's sales agents have some flexibility with rates and fees, which would make the contract terms more negotiable depending on a merchant's size, industry, and business history.
BillingTree Setup & Support
BillingTree offers live customer support to its merchant clients via a dedicated hotline, live chat, and an email address for ticket-based support. 
The firm is headquartered at 8800 Raintree Dr. Suite 210 Scottsdale, AZ 85260 for those looking to discuss their inquiries in person.
BillingTree encourages potential merchant clients to request a scheduled demo, which can be done directly on the company's website.
BillingTree Complaints, Ratings & Reviews
BillingTree is accredited with the Better Business Bureau and maintains an "A+" rating on its BBB profile. The firm shows a clean compliant record with 0 complaints over the past 36 months.
We also were not able to locate any negative informal reviews outside of the company's BBB profile.
| | |
| --- | --- |
| BBB | A+ |
| Google | N/A |
| Facebook | 4.4 Stars / Based on the opinion of 7 people |
| Yelp | N/A |
| | |
| --- | --- |
| Total Online Reviews | 60+ |
| Total Online Complaints | <10 |
| Lawsuits | 1 |
If you are a BillingTree representative provider please contact us to add any information we missed.