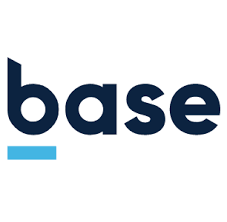 Base Commerce offers an integrated payments platform that lets merchants manage their entire payments process from a single place. The company has a great reputation online and appears to be a reliable provider of various payment processing solutions.
| | |
| --- | --- |
| Setup Fee | $0 |
| Monthly Fee | $0 |
| Swipe Rate | 1.00% - 4.99% |
| Keyed-in Rate | 1.00% - 4.99% |
| Early Termination Fee | $0 |
| Contract Terms | 1 Year |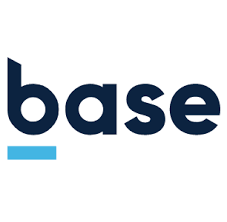 Base Commerce is a registered ISO/MSP of the Commercial Bank of California and several other financial institutions. The company is based out of Phoenix, Arizona, and was founded in 2008.
Base Commerce offers an integrated payments platform that lets merchants manage their payment processing from a single place. The company also claims to offer industry-specific solutions, but it doesn't provide any details as to what these entail.
Base Commerce has an excellent reputation online and seems to be a stand-up company. The merchant account provider even offers each of its merchant a dedicated Relationship Manager who they can reach out to directly whenever they're having problems.
The only real downside that we've found out about the company is its reluctance to share its pricing or contractual terms. This type of secretiveness is pretty standard for the industry but it would be nice to see that information being made available to the public.
However, this is a relatively minor complaint in the grand scheme of things. Overall, Base Commerce seems like it can be an excellent option for most types of merchants.
Base Commerce Industries Served
Base Commerce Business Served
Base Commerce Pros & Cons
Base Commerce Products & Services
Industry-Specific Payment Processing Solutions
Base Commerce says that it offers customized programs for merchants operating across many industries. For example, it says that it provides industry-specific solutions for merchants in:
Education

Healthcare

Collections

eCommerce

SaaS

Utilities

And more
However, Base doesn't provide any detailed information about how its payment processing solutions differ from industry to industry. This makes it difficult for a merchant to determine what exactly they should expect from the company if they sign on for an industry-specific payment solution.
Integrated Payments Platform
Base Commerce's main offering is its integrated payments platform. It enables merchants to accept all types of payments in a single place. On top of that, the payment platform includes helpful add-on tools that make it easier for a merchant to manage their payments. 
For example, Base's integrated payments platform includes a hosted payments page, push notifications, enhanced IVR, and even tokenization. Features like these are designed to make a merchant's life easier by automating many of the things that they would have to otherwise do on their own.
Recurring Payment Capabilities
Base Commerce's integrated payment platform is a good fit for merchants that process a lot of recurring payments. The platform will automate this process for you so that you no longer have to worry about it.
Base's recurring payment solution uses prebuilt SDKs, which you can up on your own or through the company's APIs. Either way, the solution will give you one less thing to worry about when it comes to overseeing your payments.
Base Commerce Advertising & Sales
Base Commerce's advertising and sales practices are both quite good. Unlike many of its competitors, the company doesn't work with independent sales agents. This is typically a very good sign for merchants, as independent sales agents are often tied with deceptive sales practices.
Additionally, Base Commerce doesn't advertise any deceptive rates. It would be nice if the company disclosed more information about its prices. But it's at least good to see that the information it does put out into the public is accurate.
| | |
| --- | --- |
| Advertises Deceptive Rates | No |
| Discloses All Important Terms | No |
| Public Pricing Available | No |
Base Commerce Pricing, Rates & Fees
Unfortunately, Base Commerce is completely secretive about its pricing and fee structures. The company does not provide any information about how much it charges for its integrated payment platform online.
All that we can say is that Base Commerce offers two versions of its platform: BaseLink and BaseX. This seems to indicate that there's some flexibility for merchants to pick and choose which features of the platform they want to pay for. But you would need to contact Base Commerce directly to get more information.
| | |
| --- | --- |
| Pricing Model | Interchange Plus |
| Swiped Rate | 1.00% - 4.99% |
| Keyed-in Rate | 1.00% - 4.99% |
| Mobile Payment Rate | |
| Virtual Terminal Rate | 1.00% - 4.99% |
| Monthly Fee | $0 |
| Payment Gateway Fee | Undisclosed |
| Batch Fee | Undisclosed |
| Early Termination Fee | $0 |
| PCI Compliance Fee | Undisclosed |
| Equipment Lease Terms | Undisclosed |
| Address Verification Service (AVS) | |
| Application Fee | |
| Account Setup Fee | $0 |
| Gateway Setup Fee | |
| Annual Fee | |
| Monthly Minimum | Undisclosed |
| Statement Fee | |
Base Commerce Contract & Terms
Base Commerce uses a standard one-year agreement with all of its merchants. Merchants who wish to cancel their contract at the end of the one-year period will be able to do so with no penalty as long as they submit a 30 days' notice.
The company doesn't provide many specific details about its contracts or terms. But it does advertise customizable pricing structures based on the needs of each individual business. This suggests that merchants have some flexibility to choose a contract structure that works for their needs.
Base Commerce Setup & Support
Base Commerce has a very solid setup and support offerings. The company provides each of its merchants with a dedicated Relationship Manager. This customer service expert will work closely with you to ensure that your business relationship with Base Commerce is a successful one. You can also reach out to Base Commerce's customer service through email and phone.
Base Commerce Complaints, Ratings & Reviews
Base Commerce currently has an A+ rating with the Better Business Bureau. This rating seems to be well-deserved. The company has received very few negative complaints online. Many of these complaints describe seemingly isolated incidents that probably won't be relevant to your experience of working with Base Commerce.
| | |
| --- | --- |
| BBB | A+ and has been Accredited since 2014. (0 Review; 1 Complaint) |
| Google | 4.4 Stars / 13 Reviews |
| Facebook | No Reviews |
| Yelp | N/A |
| | |
| --- | --- |
| Total Online Reviews | 50+ |
| Total Online Complaints | <10 |
| Lawsuits | 1 |
If you are a Base Commerce representative provider please contact us to add any information we missed.