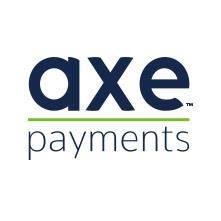 Best for
Standard or low-risk businesses seeking zero-fee credit card processing services.
Specializes in
Axe Payments specializes in zero-fee credit card processing for a variety of different low to standard risk business types.
Pricing Summary
Setup Fee: Undisclosed
Monthly Fee: Undisclosed
Swipe Rate: 1.00% - 4.99%
Keyed-in Rate: 1.00% - 4.99%
Early Termination Fee : Variable

Visit

Axe Payments
Axe Payments is a merchant account provider boasting zero-fee credit card processing. As is typical for zero-fee credit card processors, a convenience fee is charged to the customer to cover the costs of the processing.

The POS system that is available from Axe Payments will automatically give customers a 4% discount for using cash or check rather than a card.

Axe Payments has served over 20,000 different businesses ranging from retail, restaurant, entertainment, property management, and more.

Axe Payments is currently headquartered in Nashville, Tennessee.

Axe Payments is a relatively new merchant account provider with a zero-fee business model. With the zero-fee model, Axe Payments claims to save the average business up to 3% or $15,000 a year.

The business saves so much money bypassing the costs of credit card processing onto their customers in the form of a 4% convenience charge for using credit or debit cards. Businesses can offer a cash discount program to their customers so they can avoid the 4% markup.

The zero-fee model can result in credit card processing that is essentially free for the business. This can save businesses a lot of money.

However, it also discourages customers from using credit cards which could reduce sales volume depending on the business model. This may not be a great fit for online businesses where customers cannot readily pay with cash.

Axe Payments claims they have worked with over 20,000 businesses. They offer terminal processing, POS systems, virtual terminals, and payment gateways.

Axe Payments has a very low amount of customer complaints and offers a very affordable merchant account service.

Quick Facts

Head Quarters
Lynchburg, Virginia
Merchant Provider Risk Tolerance
What We Like

What We Don't Like

Industries Served
Automotive
Beauty & Wellness
Clothing & Apparel
Convenience Store
Contractors
Electronics
Food & Beverage
Gas Station
Healthcare
Hunting & Outdoor Equipment
Medical
Moving Companies
Personal Service
Professional Services
Property Management
Online Sellers
Restaurant / Bar
Retailers
SAAS
Software & Apps
Telemedicine
Thrift Store
Wholesalers
Business Types Served
B2B
Ecommerce
Enterprise Merchant Accounts
Mobile
Mom & Pop
MOTO
Online
Retail / Card Present
Small Business
Wholesale